Services for Students
Ridgetown Campus has several services available to students:
Additional services provided by the campus can be found in the Community Services section.
Nurse Practitioner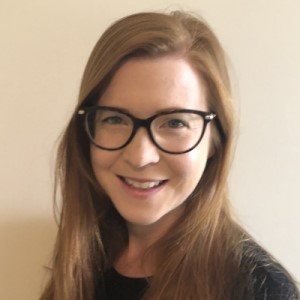 Colleen Martin, BSc, BSCN, MN, NP-PHC
My name is Colleen Martin and I am a Nurse Practitioner here in Chatham-Kent.
As a Nurse Practitioner I can order tests (eg. Blood work, X-rays, Ultrasounds), diagnose conditions, prescribe medications, and refer to specialists.
I will be offering primary care services here at UofG Ridgetown Campus throughout the school year. Primary care services include treatment of common diseases and injuries, mental health care, preventative care, and sexual health (eg. STI testing, birth control, cervical cancer screening).
You can schedule an appointment on the following Tuesdays between 3pm-7pm: Sept 20, Oct 4, Oct 18, Nov 1, Nov 15, Nov 29
My office is located in the basement of the Reek building, Room 111, right outside the library.
Academic Skills Centre
The Academic Skills Centre is dedicated to instructing, supporting, and empowering students in the skills necessary for success at Ridgetown.
The Academic Centre provides assistance in the following areas:
Writing
Math
Assistive Technologies
Time Management Skills
Study Skills
Note Taking Skills
Organization Skills
Regular workshops to support overall success
Please feel free to drop by with any academic issues or you can always book an appointment by email at rcpc@uoguelph.ca or by calling 519-674-1500 x63576.
Chaplaincy Service
Ridgetown Campus is pleased to have the services of Rev. Doug Rowley to assist in the spiritual needs of students of all faiths. Rev. Rowley is on-campus part-time and welcomes your visits and inquiries.
You can reach Doug by appointment at 519-355-8867.
Counselling Services
Individual therapy for mental health or addiction concerns is available on campus. Therapy is an outreach service provided by Shannon Stephenson, a registered social worker from the Mental Health and Addiction Program at the Chatham Kent Health Alliance.
Therapy is brief and change-oriented. Appointments are usually 50 minutes, and the number of sessions will be determined in collaboration between student and therapist. If you believe you need additional therapy services or longer-term therapy, we will do our best to help you connect with appropriate services.
Therapy is strength-based and solution-focused. It is based on helping you thrive in current circumstances, rather than exploring past experiences.
Contact Shannon to schedule an on-campus assessment appointment by email, at campustherapy@ckha.on.ca
What are Peer Helpers?
Peer Helpers is a group of students and staff that are available to help you with many things such as academic help, tips on adjusting to campus life, study skills sessions, math help and more!
Peer Helpers are available to assist instructors with academic tutoring using one on one, small group and large group formats. If you are looking for extra help, consider using a Peer Helper to help you with your problem.
For more information, please contact Peer Helpers at rcpeer@uoguelph.ca
Health & Safety
Health & Safety is very important for everyone. In order to facilitate a safe, injury-free environment, all health and safety procedures and guidelines must constantly be monitored for proper information and documentation. If you have any questions about health or safety, please contact campus administration.
Transcript Service
Academic transcripts can be ordered online using the Transcript Request Form. If you require assistance, please contact the Campus Registrar.